Want to be Interviewed?
Many of you know, and many probably do not, that I do a lot of interviewing.
Interviews are done -with set up prior appointments. The interview is recorded and edited. The actual interview usually takes about twenty minutes.
All interviews are shown oon our website at Countyfairgrounds.net and go on Apple podcasts, and other places online. The interviews are downloadable too – and you could place them wherever you like.
I don't charge to interview anyone.
Entertainers:
If you are a entertainer, with a least some experience and events/shows you have done. I would love to interview you and help you out. Here is the link for some of our entertainers interviews, – go listen and you will get the idea. You will also have a chance at being entertainer of the month either on the front page of the blog at CountyFairsUSA.net (which also gets you a banner at the top of the page) OR on our entertainers page at Countyfairgrounds Entertainers Interviews – The interviews are also available on our podcast Entertainers page – where all entertainers can list themselves if they want.
Vendors and Concessionaires
are also NOT to be left out – if you have been doing this for awhile and/or have a great unusual product. I would also be interested in interviewing you. You must of course first be listed on our Vendors for Hire page So after listing yourself – and if you are interested in being interviewed – send me an email with the subject line Vendor Interview Request – And, I will get back to you as soon as I can.
*****************************************************************************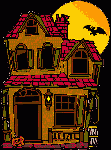 Halloween
, I am currently looking actively for Halloween interviews, SO – if you are a Halloween event of any type with some neat attractions I would love to here from you. I would also love to hear from you if you are a Halloween Entertainer. Interviews will post at Halloween Events USA and on your state page on Countyfairgrounds.net OR if you are an entertainer with your entertainers listing on our site. You probably can also get on our front page at Countyfairgrounds.net too. Send me an email with the subject line Halloween Interview Request – And, I will get back to you as soon as I can.
*******************************************************************

Christmas
New to us this year is our Christmas website. I am also looking for events, fairs, festivals and lots of other type things having to do with Christmas to interview for the website. Send me an email with the subject line Christmas Interview Request – And, I will get back to you as soon as I can.