Want to be Interviewed?
Many of you know, and many probably do not, that I do a lot of interviewing.
. I do recorded and edited interviews on Skype, and live interviews whenever possible.
I don't charge to interview anyone.
However, whom I interview and give a lot of exposure to is up to me.
If you are a
State or County Fair, or Festival, or Rodeo
and would like some free advertising, let me interview you about your event.
If you are a
Entertainer
, with a least some experience and events/shows you have done. I would love to interview you also. Here is the link for some of our past entertainers interviews, – go listen and you will get the idea. You will also have a chance at being entertainer of the month either on the front page of the blog at CountyFairsUSA.net (which also gets you a banner at the top of the page) OR on our entertainers page at Countyfairgrounds, USA – where by the way are a lot of listings for entertainers – if you are not listed there please list yourself – here.
Vendors and Concessionaires
are also NOT to be left out – if you have been doing this for awhile and/or have a great unusual product. I would also be interested in interviewing you. You must of course first be listed on our Vendors for Hire page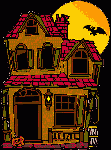 Halloween
, I am currently looking actively for Halloween interviews, SO – if you are a Halloween event of any type with some neat attractions I would love to here from you. Interviews will post at Halloween Events USA and on your state page on Countyfairgrounds.net

Christmas
New to us this year is our Christmas website. I am also looking for events, fairs, festivals and lots of other type things having to do with Christmas to interview for the website.

[hr]
First we contact each other and then decide on a specific many topic. We set a time and a day. Then if you are close enough to me in the area of the country I am currently in – I can interview you live and do a video also. If you are not that close – we can do the interview via Skype. I record it, then edit the interview and wrap music around it. If you have a specific mp3 file you would like me to use – we can of course, use that – otherwise I will pick one from my stock of mp3 files.
Second, if you want more exposure, like if you want to be entertainer of the month or vendor or concessionaire of the month – you will need to supply me with a video. You cannot do either of these without a video. No there is no charge for this. I pick the vendors and entertainers of the month.
Third, you must supply me with graphics. About three jpg or gif files please.
[contact_form email="Karen@countyfairgrounds.net" subject="I want to be Interviewed"] [ads1 color="transparent" res="wpadsres" ref="" id="aligncenter"]